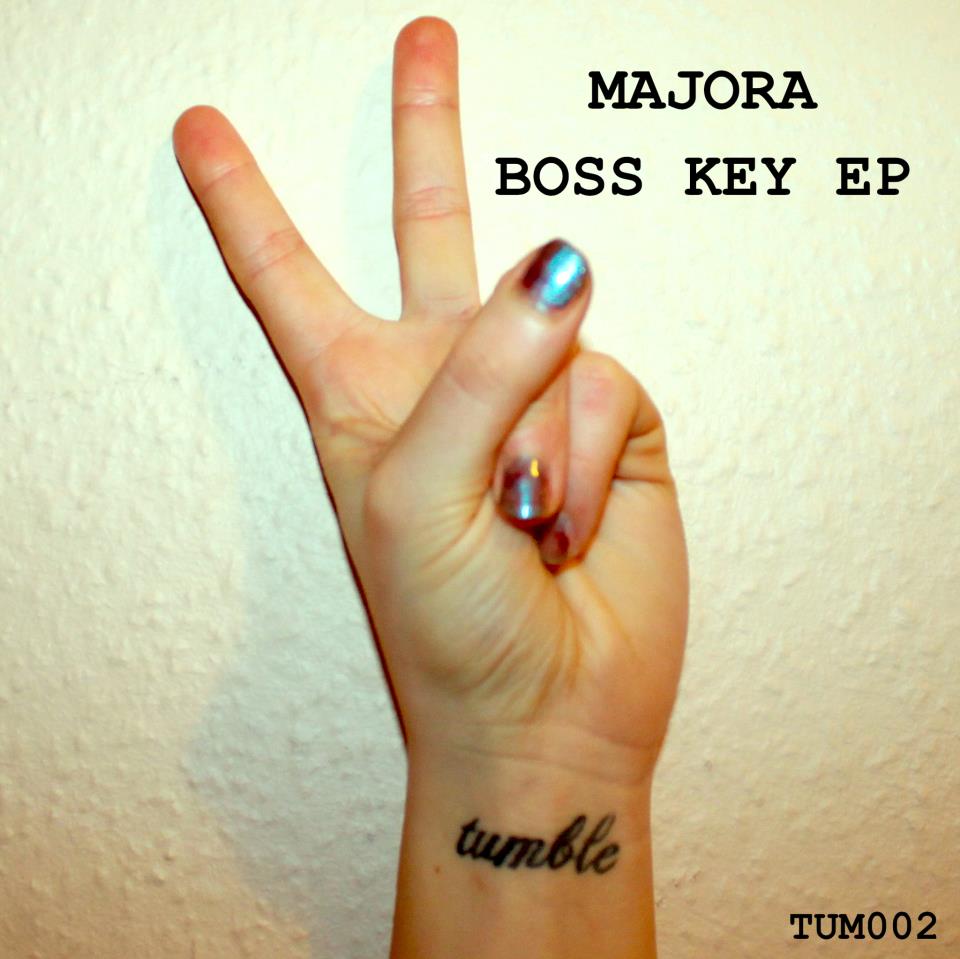 Been following
Majora
for a long time now and delighted to see him release his first EP in the shape of 'The Boss Key' on Nottingham's
Tumble Audio
.
This is an EP that's full of so many different elements taken from Grime, Funky, House, Techno and pretty much everything in between to great effect. Kicking off the the title track which is a bouncing hybrid of Grime and Funky at it's fullest, with an immense bass driven backdrop.
Things get taken deeper with the pensive tech-styled brooding of 'Satisfied' and then we get 'Shook', which I believe first hearing around a year ago now. Jumped up grime, with funky rhythms and cutting basslines, another fine example of the type of music Majora produces.
He does have a softer side and this is brought out with final track 'Just Listen'. Subtle low ends eat into the mix with chattering percussion and delicate oriental-styled strings that bring the EP to an almost haunting closure.
Possibly my favourite EP of 2013 so far.
Highlights: Boss Key, Shook Ones.
Majora's 'The Boss Key' EP is released by
Tumble Audio
and is Out Now.
Download:
Majora - The Boss Key EP
soundcloud.com/majoramusic
facebook.com/majoramusic
twitter.com/MajoraUK