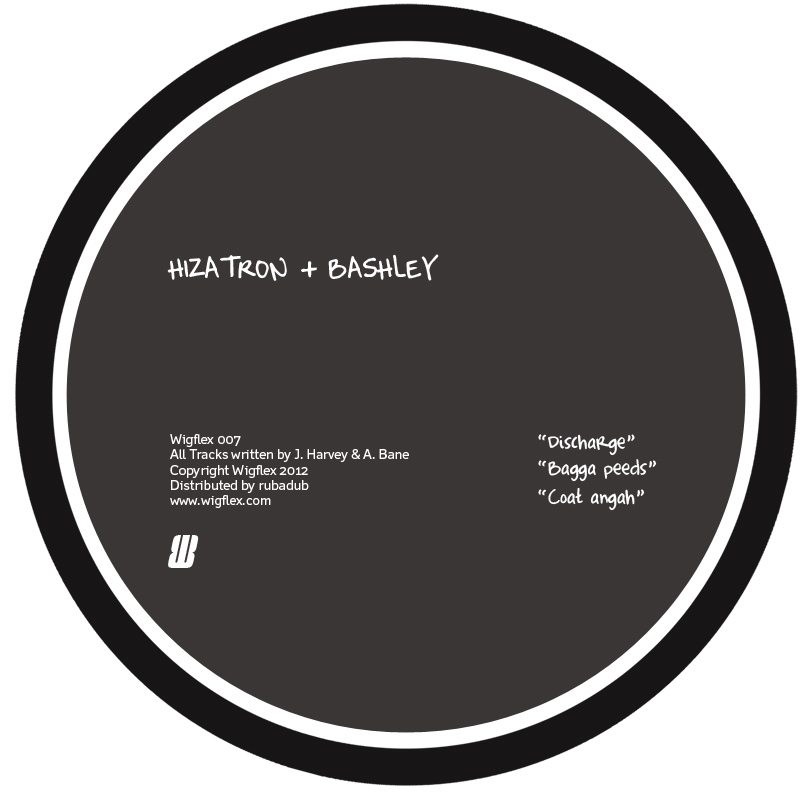 "Two of Wigflex's long-standing family members, Hizatron & Bashley, collaborate on the Discharge EP for some masterful strokes in synth-driven techno that further the label's agenda of putting Nottingham's rising talent on firmly on the musical map."
Title track 'Discharge' stutters with broody synths that meander menacingly, building as the track progresses along with a marching thud of a kick drum.
Each track on the release is a real interesting listen for the ear, especially in the way they the tracks build and develop. Lots of little layers, bits going on and well made productions.
My highlight 'Coat Angah' begins with sweeping pads and underlining snarling baselines before moving the pace forward with gorgeous percussion patterns.
Available now on
Wigflex
.
To help promote the EP Hizatron and Bashley have given away one of their productions 'Human Torch' below to XLR8R as a free download. Grab the track below.
Download:
Hizatron & Bashley - Human Torch via XLR8R