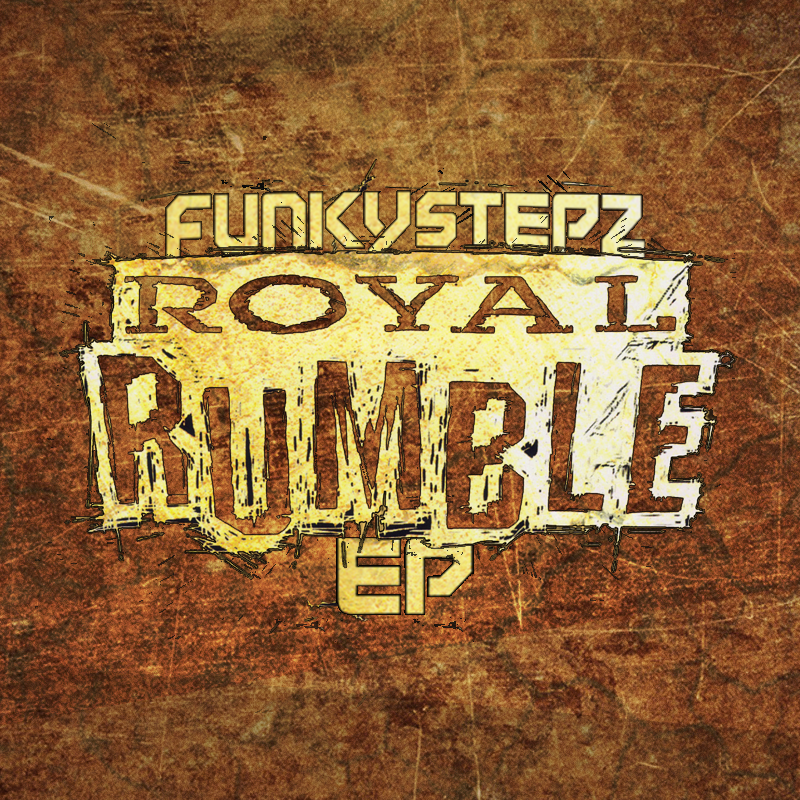 "The prolific collective of Funkystepz keep the flame ablaze for UK Funky with the highly anticipated release of their Royal Rumble EP. After two solid efforts (Fuller and Trouble) on Hyperdub and slew of remix work they return to their own label, F.L.Y, to to showcase 4 unadulterated cuts of UK Funky with a twist."
Been addicted to this latest EP from
Funkystepz
.
The opening two tracks, 'Warrior' and 'Class A' are exceptional. Also after a few spins, I've become somewhat mesmerised by 'Jigga'. From first listen to can get the Timbaland references and they work on it excellently, as Funkystepz use Timbo as a template to build on.
For some reason I've been listening to a lot of funky recently, which I think has been brought on after reading someone's status on Facebook proclaiming funky to be dead. The whole idea of calling a entire genre extinct doesn't really sit well with me and for some reason I've never been as interested in funky before as I am now.
This Funkystepz release, along with the
Rinse released Brackles album
,
Champion's excellent recent material
and the forthcoming
Roska 2 album
doesn't really fit in with that thinking.
Released April 2nd on F.L.Y.
Download:
Funkystepz - Royal Rumble EP
twitter.com/Funkystepz
facebook.com/Funkystepz
soundcloud.com/funkystepzuk