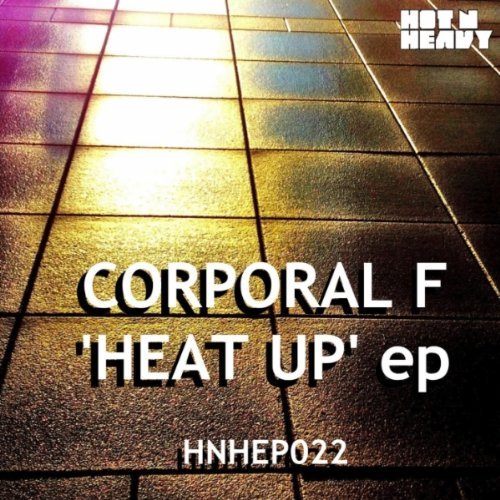 Corporal F
comes through with a new EP, full of heavy hitters that mix funky with bass music sounds.
Starts off bright with 'I Like You', using a great vocal sample to drive the track through and a pulsing baseline underneath. Then you get the full on synth attack on 'Give It All', moving onto 'Heat Up' which to me sounds like a hybrid of funky and moombahton (or what I preseve to be moombahton). I'm not even sure if I've spelt moombahton correctly.
Next you get the monster that is 'Jungle', which is a beast of crazyiness. The track builds playfully before being unleashed on your ears in one fell swoop. The EP rounds off with
Majora
's 'Beach House Remix' of 'Give It Up', where he pretty much does his thing all over it.
Been locked into this EP for the past week or so and it's a great release that goes a long way to showcasing
Corporal F
. Real mix of dance sounds on this release.
Released April 20th on
Hot N Heavy Recordings
.
Pre-order:
Corporal F - Heat Up EP
facebook.com/corporalf
twitter.com/corporalf
soundcloud.com/corporalf