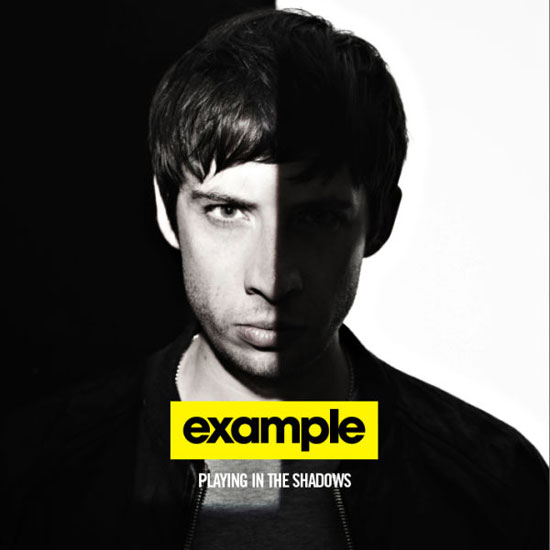 Well I said in my last post that Elliot's label would get a youtube stream up as soon as radio got the first play and I wasn't wrong.
Data/Ministry seem to be on it when it comes to actually putting up streams for people to listen to. So many labels are really reluctant and I feel thats what drives (some) people to seek other ways of obtaining tracks.
As for the song itself, I very much like it. The synth sections instantly reminded me of
Calvin Harris' 'Flashback'
, but they soon turn into Nero's signature bending baselines. It's a great concoction of uplifting trance chords with dubstep and sing along hook lines, which Example seems to have perfected a formula for.
The whole Example album launch has really kicked into gear this week with the release of the artwork (above) and the track listing (below). Also Elliot spoke to
Annie Mac
about the producers on board for this album and it's a truly amazing list of talented producers. Nero, Michael Woods, Skream, Faithless, DC Breaks and Laidback Luke are just a few names and the results are something that I'm extremely keen to hear.

Playing in the Shadows Tracklisting...

Skies Don't Lie
Stay Awake
Changed The Way You Kiss Me
The Way
Natural Disaster - Laidback Luke Vs Example [Extended Album Version]
Never Had A Day
Microphone
Playing In The Shadows
Midnight Run
Under The Influence
Wrong In The Head
Anything

Pre-Order:
Example - Playing in the Shadows