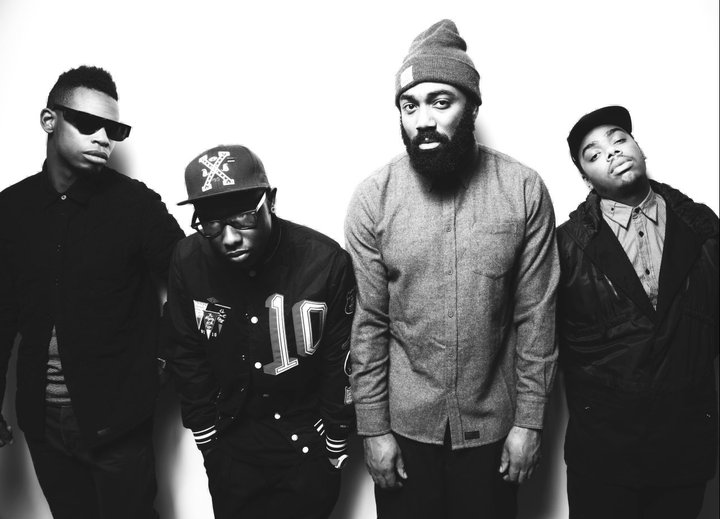 'Part rap, part punk, part raver, their raw electronic sound is built from spending nearly a decade putting on some of the best parties Manchester has ever seen. As part of Murkage Cartel, a chimera like cabal of DJs, writers, artists and other nocturnal creatures, the band's DIY contribution to the cities underground culture defies easy categorization. From championing Dubstep and recreating the grimy Garage scenes of their youth, to rocking sweaty-heady-sleazy fashion parties in the noughties, Murkage have always expressed a unique creativity and philosophy through music.

Their first studio EP 'DEFAULT SOVEREIGN', mixed by Dave Jones (aka Zed Bias), will be available for free download. The record takes it's bass heavy sonic cue from the band's club night and injects a political snarl, which sees four young black men railing against the powers that be and also examining their own life decisions / mental state.'
'On a new hype, you can keep that'.
Damn, this is hard!
You could tell by the press shots that Murkage weren't all niceness, but that bass drop/kick combo hits you like a punch in the face.
Dubstep, Grime, Rap, Punk... it's all in the mix here and Murkage bring it to it's grittiest best offering something fresh.
The EP is mixed by Zed Bias so you know the production is tight.
Below is the stream for the Default Soverign EP, which can be downloaded over at
murkage.net
Download:
Default Soverign EP