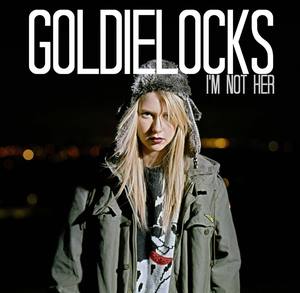 GoldieLocks
posted on
her twitter page
earlier today a youtube link for her track, with dubstep producer
Benga
, 'Green Eyes'. I've been meaning to blog about her EP, since I downloaded it, so this gives me an excuse to now...
I find this track hypnotic.
I was listening to it on the tube and the beats along with the vocals together had me in a daze. Arguably the stand out track of her EP, which seems to me as a progression from
her earlier work
.
The production is improved, with more interesting styles ranging from dark grimey beats to chilled out dubstep and electro, with a mixture of R&B on top and the song writing seems to have more purpose to each track.
Very nice effort... looking forward to the forthcoming Remix EP I have only just read about and if I have any time at all this weekend I'm going to have a go at remixing 'Addict'. Get the acapella
here
if you also fancy a go.
I'm Not Her [EP] is now out from
iTunes
,
Amazon
and
GoldieLocks World
on
Gut Instinct Records
.
Tracklisting
Cold Sweat [Produced by Synth Girl, co-written by Goldielocks & Synth Girl]
Addict [Produced by Goldielocks, co-written by Goldielocks & Synth Girl]
Green Eyes [Co-produced by Goldielocks & Benga, written by Goldielocks]
Neon Lights [Co-produced & co-written by Goldielocks & Dreams 2.5]